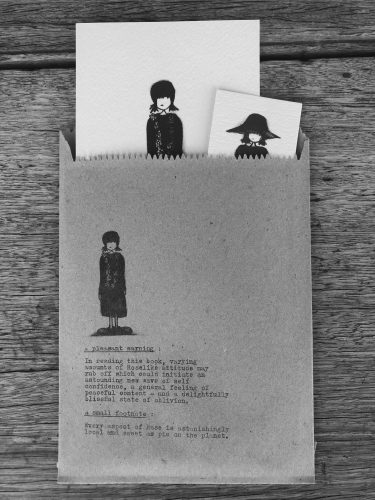 Wisdoms of Rose pocket book is now available on-line from Browne Ink Studio and in bookstores listed below.
15 beautiful Roses offer a pocket full of strength and self-empowering comfort – and come with a pleasant warning:  In reading this book, varying amounts of Roselike attitude may rub off which could initiate an astounding new wave of self confidence, a general feeling of peaceful content – and a delightfully blissful state of oblivion.   Her stories you'll find in the blog here.
. New Edition Bookshop, Fremantle. Fremantle Art Centre Found Giftshop.   Crow Bookshop, Victoria Park.  Planet Bookshop, Northbridge and Mount Lawley.  Subiaco Bookshop, Rokeby Road, Subiaco. Beaufort Street Books, Mount Lawley.  The Well Bookshop, Applecross.  Collins Booksellers, Cottesloe.  Lane Bookshop, Claremont. Diabolik Books & Records, Mt Hawthorn and .  Rabble Games and Books, Maylands.   Paper Bird Books, Fremantle.  Saga Books, South Fremantle.  Mill Point Caffe Bookshop, South Perth.