Army of Ink Fathers Bell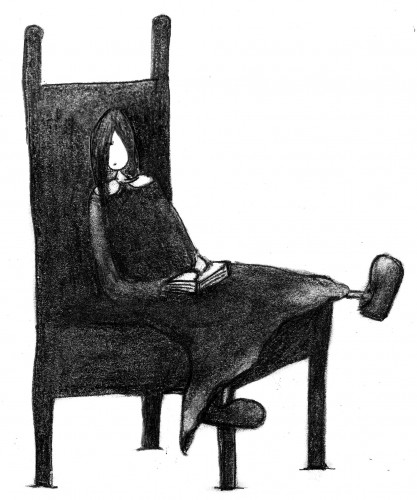 My Father's Bell .
Why ring it little girl?  Listen so intently for the silence of disapproval that lingers painfully long.  So much sharper than the pick.  More cutting than the scold.  The sound you crave never to arrive in time to whisk you from the sink.  Why ring it little girl, when so historically in tune with the whippings.  When you bare the damage and the undoing continues to be done.   Why hold the button down so long for the one who keeps you dangling for the pleasing.  Sentence to slaughter, again and again, your labours.  Your pride.  Your things.  Your self.  Take it back goodie two shoes.  Remove your finger and the waiting.  The nod comes at a price never worth of the begging.
Tread a brave new way.  Where silence is peace not punishment.  Where the longing echo bounces to a dribble and the hush signals a revolt.   Pull the covers way up high.  Muffle the temptation.  Stake the distance between finger's tip and heart's end.   Revel beyond his grasp, his sight, his hand, his grip.   Bed yourself deep in the rare.  The Real.  The misunderstood.  Drop the juggle for bells and whistles woman.  Your seat is not one long reserved.  Your place not one formally set.  The time has come to park your cushion where you please.  The rest is here.