The Dead Bird Theory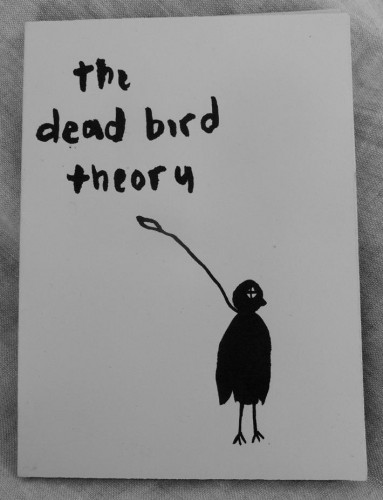 My latest book is a dark comedy about dealing with shitty people who do shitty things.  Reading this book might provide an alternative way of dealing feeling shitty.  Here's the intro….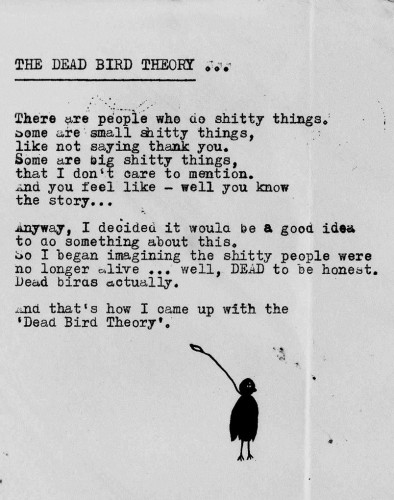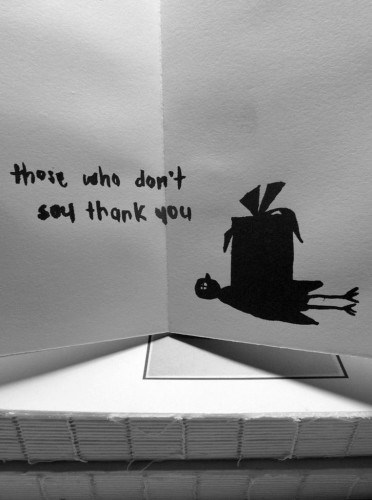 How is the book made?  The quirky twist to the book is that it's handmade from seconds copies of a previous book I published called, 'Clunk & Jam'.   The first batch was misprinted and I had to go to battle with the printing company to reprint the books – which left me feeling pretty shitty.   So using those seconds books, is like transforming the shitty thing into something good – which is a handy philosophy to apply to all shitty life experiences.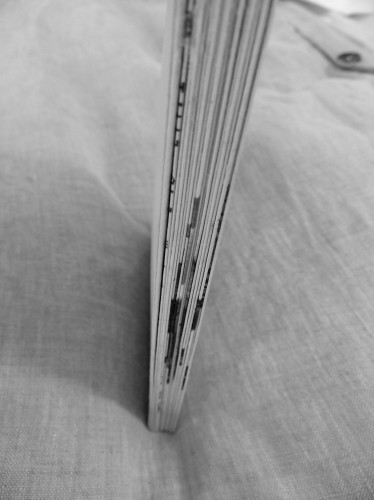 The book is written and illustrated using gauche ink.  Available in website Shop or from the Bookshop/Studio on my personal website, Browne Ink Studio.  Stay tuned, I'll be sharing some of the dead birds with you. Need some encouragement to write and make your own books and zines see previous posts …'Allure of Ink' about underground publishing;  'Outsider Art'  and a short film for books lovers 'The Last Bookshop' .  And see my own process of making books here.  Pass this on…..