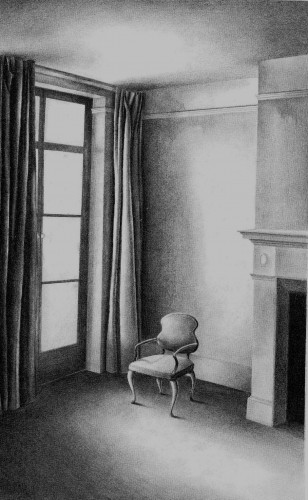 Set the Table .
The Woman.  Is considered.  Calm.  Kind.  Knows when to rest.  Plans carefully her moves.  Her steps.  Her time.
The Little Girl. Wants to continuously play.  She dances.  Whirling in the want.  Spinning endlessly in dizzy circles.  
The Teen Girl.  Is rebellious.  Angry.  Defiant.  Unstable in her steps.   She spits at the world.  Disguises her pain as fierce independence – but she has not yet arrived.
The BOy.  Full of wonder.  Feels truth.  Sees truth through the veil of lying stories which renders him confused and restrained in the muddle.  
The Teen BOy.  Feels the world like a rash.  A responsibility to save and fix.  His mind forever grinding.  He is heavy.  Burdened. Drenched in angst.
The Man.  Knows his responsibility.  And what is not.  He stands firm in role.  Is comfortable with the soft.  The tenderness.  The knowing.
Now they come together through the collide.  The tumble.  The wrestle for a place.
Then enters another two….The Father who holds the lid.  Mother, who holds the strings.  And the struggle becomes the child.
It will be the recognition that brings all to the table.  The cleverness of a Jester to hold the juggle.  The Woman who sets them all a place.
Art Helen Smithson titled, 'A flood of Light Streams In', from book, 'Bed 29 and Other Stories' by Guy de Maupassant who died 6th July, 1893 after a, "Period of semi-madness", they say.  Find in Clunk and Jam book.
Footnote:  Written 17th August, 2010.  Relationships are complicated – particularly the relationships between all of our many selves. 

Read the rest of this page »