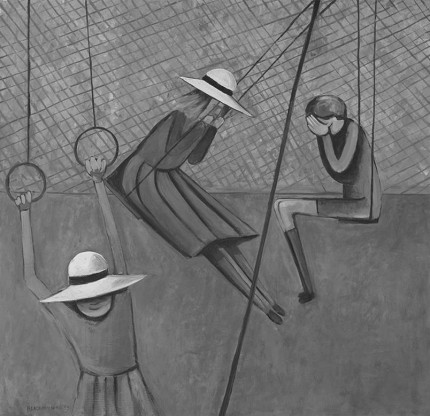 Warped Selfie .   
Excerpt of article from Fernwood Fitness magazine. Art Charles Blackman, 'Children Playing' (original in colour).
When does time spent in front of the mirror stop being about preening and start becoming a problem?  We look at the devastating impact body dysmorphic disorder can have on our kids and how you can foster a positive environment where appearance isn't everything.   Body dysmorphic disorder (BDD) describes a disabling preoccupation with perceived physical flaws.  Affecting both men and women, it causes excessive self-consciousness and, while onlookers might see nothing out of the ordinary, sufferers experience extreme anxiety causing them to withdraw from school and social activities for fear people can also see the 'defects' they see in the mirror.   (Guys suffer from this too – see article here) – and/or continue on…..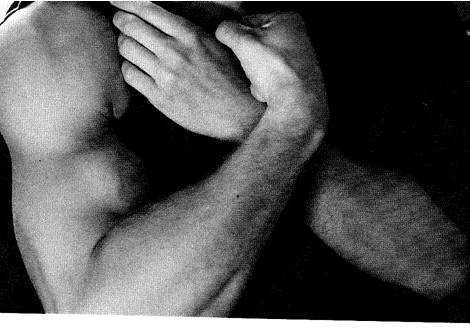 While the condition is not a recent phenomenon, several mental healthcare professionals cite the damaging impact the media's obsession with beauty can have.  "One recent development has been social media and its ability to turbocharge the cycle of self-consciousness.  Comparison is an essential feature of BDD, and in a digital context where selfies are everywhere it's easy to compare yourself to other people," says Dr Buchanan.
According to the UK-based BDD Foundation, each year one in 330 people diagnosed with BDD commit suicide and, while BDD is more strongly associated with obsessive-compulsive disorder and other anxiety-driven conditions, around 50 per cent of sufferers will have experienced an eating disorder at some point.
WARNING SIGNS: