Army of Ink Resting Place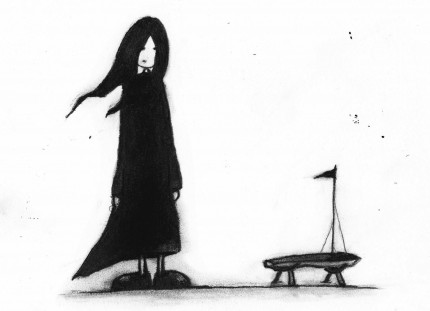 A time to go – place to stay .
On Thursday morning a beautiful soul went to rest.   Mum and I will be forever close.  The 'ink' (above) has helped me give her a place, one not as far away as it feels right now – as the little boat seems to suggest.  She was and will always be my Super Hero.  My legend.  My power source.
Previous posts relating to Mum's long and brave journey with cancer ….  giving sadness a place…. not having to be brave….a salute to Mum…..for when you don't have answers.   Mum and her Bunny at Christmas ….where the bunny magic started…..help in a snow dome…one about how Rose handles anticipatory grief….help from a caterpillar…and the birds….
Mum was also the greatest supporter of Black Dog.  She has backed the Project all the way and generously provided the dollars to make it happen, to publish my books – and her spirit will keep it going.  An Army of Ink salute to you Ma.