Robin Small is hard to touch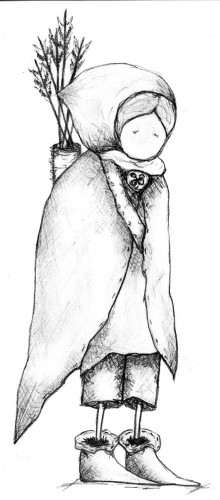 Robin Small wandered wide in avoidance of all things hard to touch .
Personal footnote:   This Robin knows the pain borne from intimacy, getting close – and loss.  He also knows how difficult it can be to connect with things deep within himself.  But maybe he's contemplating stepping into it, stepping out and taking some risks.   That's heroic.
Find Robin in Clunk & Jam (2019)