Amelia Bloom Dreams For Paris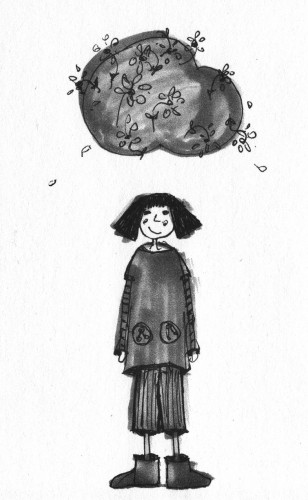 Amelia Bloom dreamed flowers grew in clouds and their petals flew to all the dark corners of the world.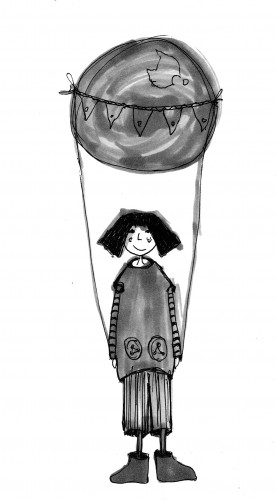 Amelia Bloom dreamed she could turn the world into something useful so she didn't have to worry about it anymore.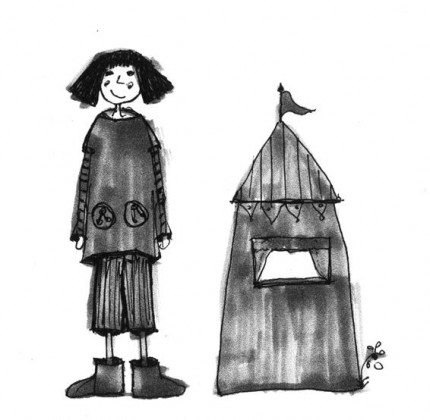 Amelia Bloom dreamed every street corner had a worry bank so everyone felt safe.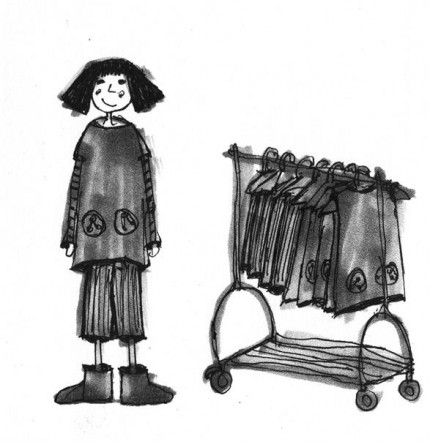 Amelia Bloom dreamed her label featuring pockets full of love, hope and endlessness sold out in the very  first day.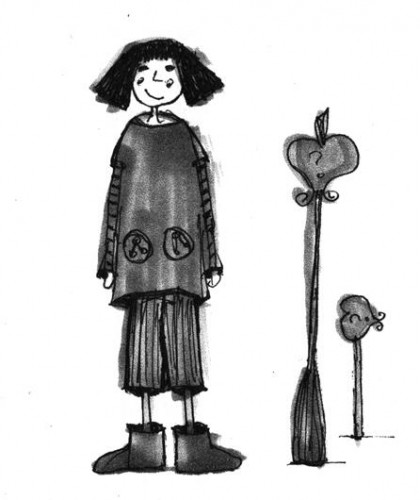 Amelia Bloom dreamed sign posts were made of heart-shaped mirrors so everyone could see the good in their own reflection.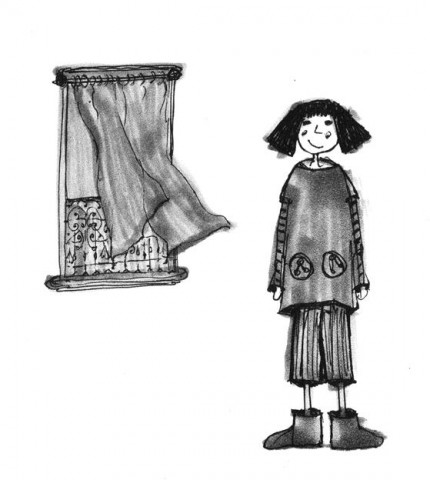 Amelia Bloom dreamed the sea breeze followed her everywhere.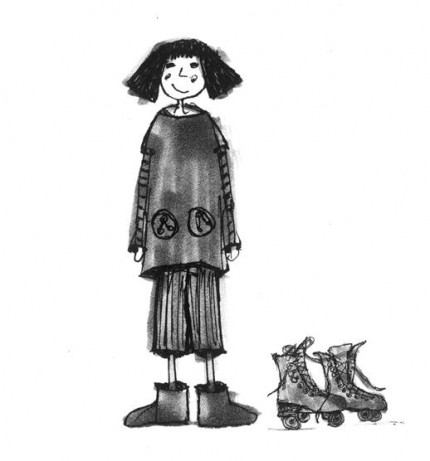 … and Paris was on her doorstep.
Footnote:   Amelia arrived on my page the evening the news broke about the attack on Charlie in Paris. Her stories and images came to mind late at night and I typed notes into my phone.  The next morning I began drawing and Amelia Bloom came to life.  Even in the darkest of times, dreams we do have – and can hold.  And I think her final message, 'and Paris was on her doorstep', is perhaps a small effort to reclaim Paris as the city of beauty, light and liberty?   Please share Amelia's dreaming (and the hope), by passing this on….