Look On The Bright Side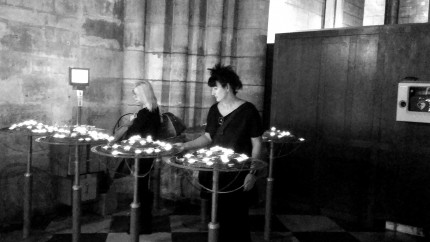 A Mother's Day story.
Grief can plant you in a lonely and isolated place because culturally we're conditioned to 'look on the bright side', and 'get on with things'.   So when the 'bright side' eludes you and you struggle to 'get on with things', you can be left feeling pretty grim – and somewhat down on yourself.
When Mum was diagnosed with cancer, one thing we used to do together was visit the cathedral in the city and light a candle for those we knew were struggling – and I'd light one for her.  Even though I didn't share Mum's belief in religion, it was a special place we went to together where we'd sit in silence – hold hands. It was also a time when I could whisper to her those tough questions that arise when you know death is moving in, like, 'Are you scared Mum?'.  And she'd ask; 'Are you going to be okay?'  And I haven't been as 'okay' as I thought I'd be in the year since she's been gone.  But tears and sadness are 'okay'.  They honor and reflect the importance of those we've lost and the place they held, and continue to hold, in our lives.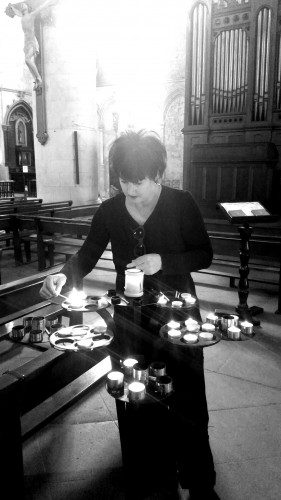 I still visit the cathedral and continue the ritual of lighting the candles.  I think rituals like this can help us be with grief without it taking us completely under.   It's important to cry and embrace grief and doing so isn't not 'looking on the bright side' – it's simply giving grief the room it needs to run from us so we can eventually 'get on with things'.
Photos on recent time away.  One at top taken in Notre Dame cathedral in Paris, and above in medieval village of St Emilion.    See more stories about dealing with grief and loss here.