About
Strength through art, stories, poetry and music.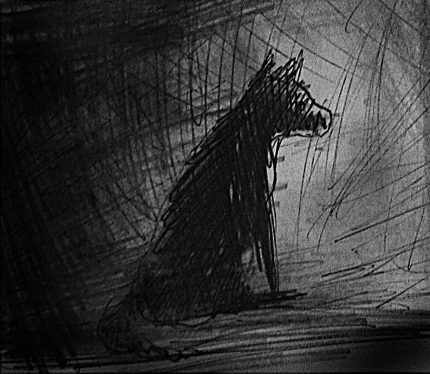 Imagine … if those of us who are different, could be strengthened in our difference by sharing stories …  which wouldn't mean we'd all become the same … but we might feel less alone in our difference.
Illustrated Black Dog poem.   Art by Harley Manifold
The Black Dog Project story …  
…Black Dog came to life in 2006 from the idea of freely sharing art, stories, poetry and music to connect on a personal level with those going through tough times, whether that be because of personal, social or mental health struggles – particularly young people. 
The motivation for creating Black Dog came from both personal experience, and from working as a volunteer with Youth Focus who support young people at risk.  
One of the hardest things for young people to do was talk, put words to feelings and what was happening in their lives.  Art, image, writing, poetry and music provided a means of communication.  A way of expressing and exploring who they are – who they wanted to become. 
So the idea evolved to provide an ever-growing pool of all these things – an place everyone was welcome to call into, be part of.  Those struggling.  Those close wanting to understand better what that struggle's like.  And those who share an interest in the social, cultural and personal issues that affect us all – particularly our next generation.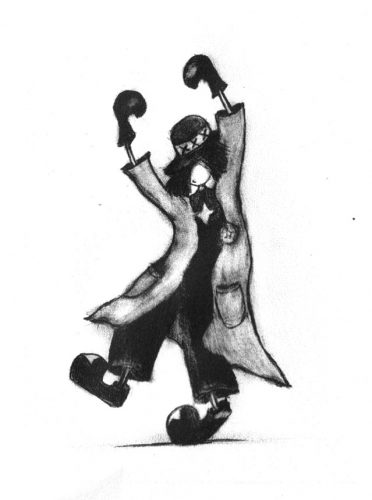 ('Boots' the Clown.  Out of Isolation, 2020)
In 2006 Black Dog came to life as an on-line space, later redesigned through the kind, gifted time from a group of Melbourne creatives, Mike, Che and Kareen.   And  Harley Manifold created the Black Dog for the project. 
Black Dog has since grown to include an ever growing 'Army' of characters along with books and card series for both personal use (adults also) and by counsellors working with children and young people.  Along with a sponsorship option which enables the books to be given (through community workers) to the young people to keep.  (Related story 'Once Upon A Dark Time').
In 2019 the books and card series were brought together in printed form through the book,   Clunk & Jam.  Cover art kindly by Stormie Mills.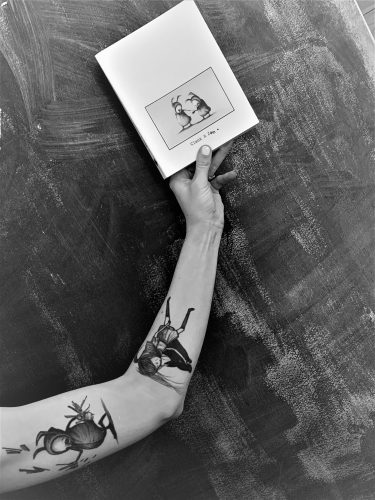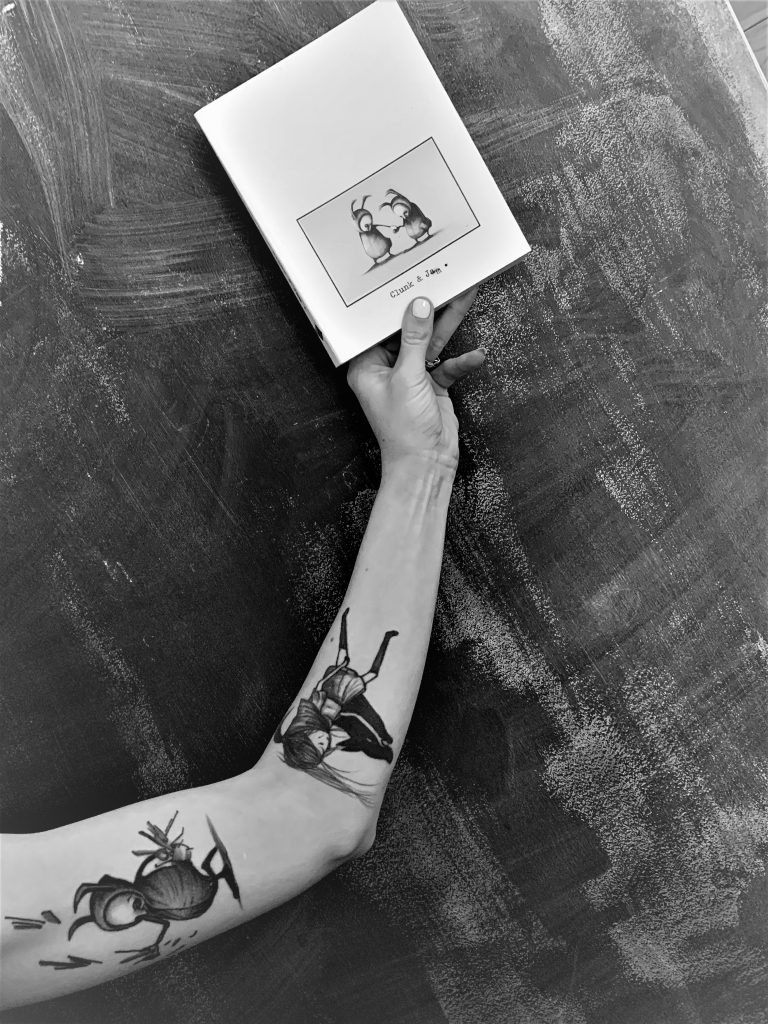 Clunk & Jam book.  (All content within the book is freely available in the Black Dog Blog here).
Black Dog has grown from its home base through a belief in community spirit and relies on word of mouth to reach others.   It's unique in that it's independent, personal and welcoming of everyone's involvement in 'spreading the word' and 'passing the stories and art on'.
Thank you …  Harley Manifold for creating the Project's Black Dog; contributing art throughout the Blog and Clunk & Jam book; and designing 'In My Room'.  Thanks also to Stormie Mills for home page art; contributions throughout the Blog; cover art of Clunk & Jam and support.  Also to Michael Cairns, Che Douglas and Kareen (Melbourne) for so generously recreating the website in 2008 and Mike for the many years of tech support.  Maggie-May for her involvement in the Project and doing the handwriting for 'Rock The Boat' book.  And the sponsors for generously enabling the books to be gifted to kids throughout the community. 
Black Dog Founder, JB ( Janine Browne.)
"The secret to change is to focus all of your energy, not on fighting the old, but on building the new."
Music by Sia.   Soundtrack to the documentary movie, 'The Eagle Huntress'.
Song I made up to stop myself from having a panic attack just now.  Listen on Spotify.  Field Medic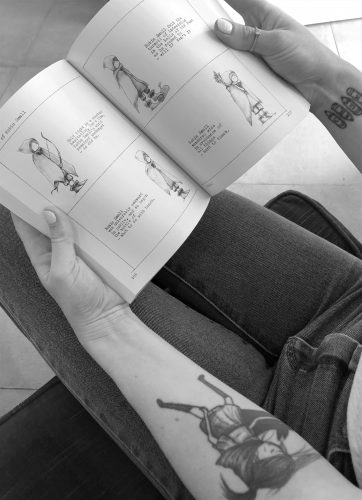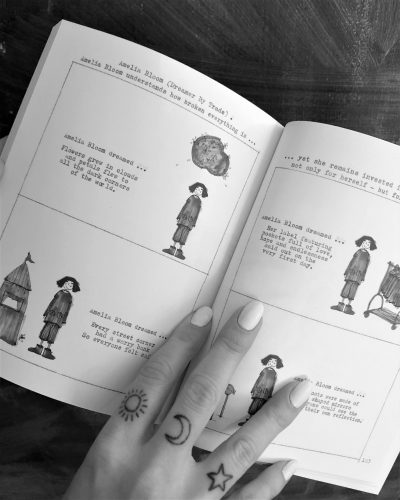 (Pictured – Ash Browne)
The Black Dog Project is archived by the National Library of Australia under the category of, 'An electronic publication of cultural significance'.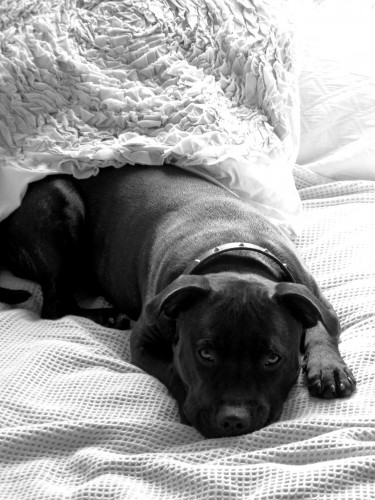 Max .