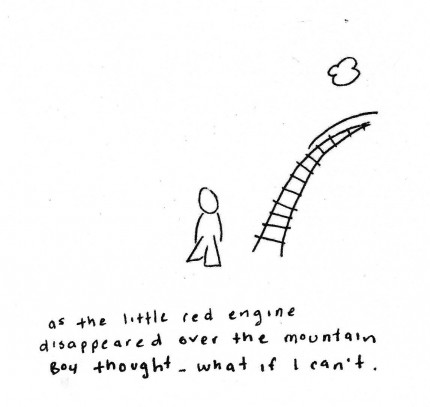 And the Little Engine said;  "I think I can.  I think I can."
'The Little Engine That Could' is a folktale originating from 1906 used to teach children the value of optimism and hard work.  The underlying theme is a stranded train unable to find an engine willing to take it on over the difficult terrain to its destination.  Only the little blue engine is willing to try and, while repeating the 'I think I can' mantra, overcomes a seemingly impossible task.
A good story to ride on when things seem impossible.  And a reminder of the importance of little blue engines in life.
BOy Series, 2009.  Similar posts in BOY Topic in Blog & featured in Clunk & Jam book.  Reposted from June 2021.