About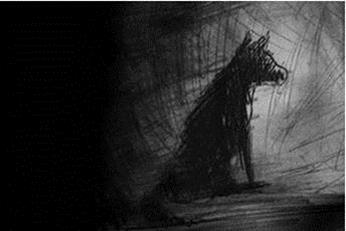 The Black Dog Project was created to share a personal collection of art, poetry, stories, music and the Army of Ink with those going through dark times; those close wanting to understand better what that struggle's like;  those who share an interest in the social, cultural, personal and life issues that potentially affect us all – particularly the next generation; and provide a way others could be involved in this.
I welcome and appreciate your support in helping Black Dog reach others by simply passing on what you find here through your friends and social media networks."
Janine Browne (Creator).   Project's Black Dog by Harley Manifold.  Home page art by Stormie Mills.
See illustrated poem that reflects The Black Dog Project.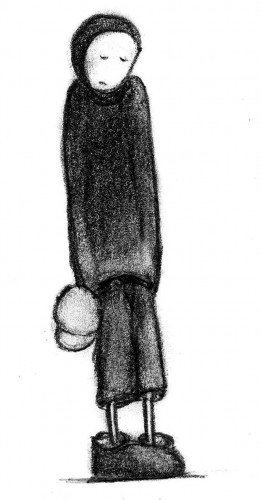 More of The Black Dog Project story …The motivation for creating Black Dog came from 8 years working as a volunteer with young people at risk of suicide, self harm and depression, who'd often suffered trauma and abuse.  All of which I've personally experienced.  One of the hardest things for them was to be able to 'talk about it', put words to feelings and what was happening in their lives.  Art, image, writing and music provided a means of communication, a way of expressing and exploring who they were – who they wanted to become.  So the idea was to simply create a place with an ever-growing pool of all these things.
In 2006 The Black Dog Project came to life as a website, evolved into a Blog, the creation of books and card collections and various series of heroic characters …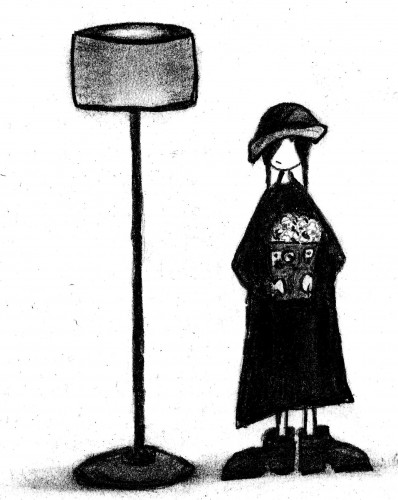 The Army of Ink (began arriving 2005) … a growing collection of inky girls who rise to meet every challenge and champion strongly for individuality, difference and the valuing, protection and restoration of the self.  They stand solid in self defense, are kick butt defiant and ooze a contagious sense of personal power.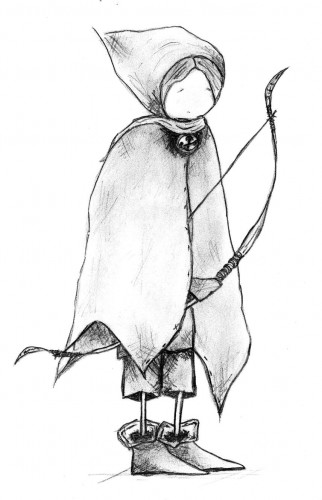 Robin Small (arrived December 2012) … Although inspired by the Super Hero of ancient times, Robin Hood, Robin Small is not a crusading sort, he's more of an outsider who is simply heroic in his own time.  He is apprehensive in nature and within the modern world, yet stands firmly in his vulnerability.    He is wise and brave in his own life and journey – and the steps he takes towards a future of his own making.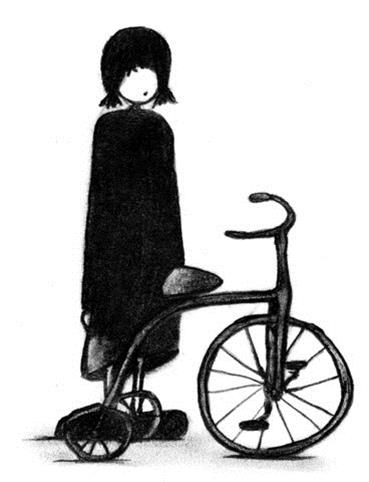 Rose (arrived July 2013) … is an independent promoter of self acceptance – and indulgence.  A star in personal development and high minder of her own identity.  She is comfortable in herself, resolved and content in following her own path.   Her stories read like a dream school report with a quirky twist – delivered with her signature deadpan humor.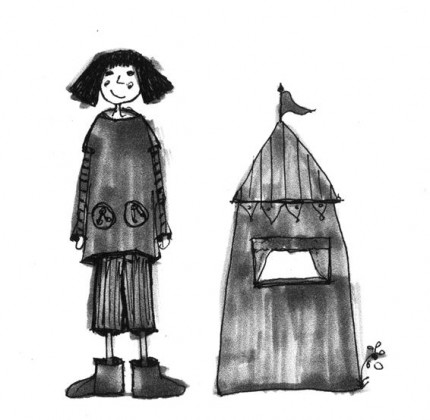 Amelia Bloom, the dreamer (arrived 7th January 2015) … "Amelia Bloom understands how broken everything is but invests in dreaming, not only for her self, but for everyone else.  That's romantic."  Andrew Relph.  She holds a particular relevance to Paris and arrived in response to the Charlie Hebdo shooting.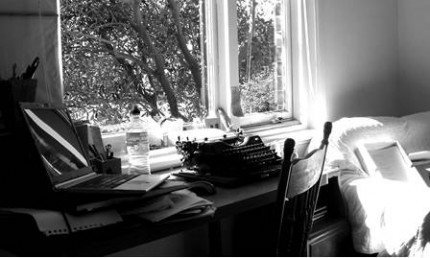 Thank you …..Black Dog is home based and fueled by the power of kindness; community spirit; passion and the helping hand of others, among them … Harley (Manifold) who created the Project's pooch and collaborated on 'In My Room'.  Mike ( Shaking Paper) and Che (Beyond the Pixels) who so generously created the website.  Mags for championing for the Army of Ink and handwriting 'Rock the Boat'.  Stormie (Mills) and Marion (Manifold) for their contribution of art – and warm encouragement.  The generosity of the book Sponsors.  Those who've kindly contributed art and stories to the website.  Ash, HB and Ed for their input and making space for Black Dog in our home and lives.  The folks for financial and moral support.  Those who support the Project and its work throughout the community.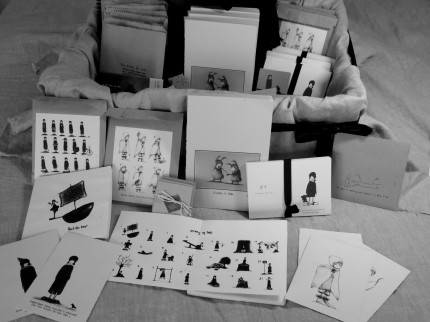 Safe keeping … The Black Dog website is archived by the National Library of Australia as 'an electronic publication of significant cultural value'.   I do CAUTION that some of the stories and themes on the website may be confronting and are not recommended for young children.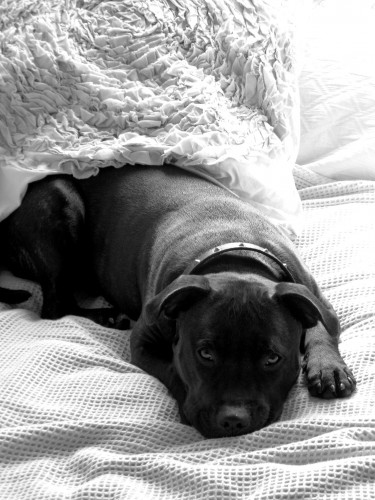 Project's name?  Dogs have a reputation of being 'man's best friend' – I hope The Black Dog Project becomes a friend to people.   Black Dog's other association is with difference and depression.  The Project's about helping people feel less alone in their difference and dark times.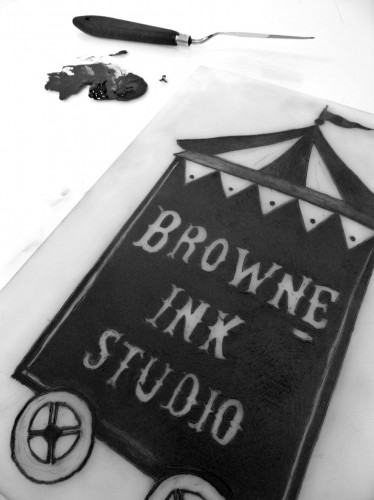 Before Black Dog ?…. I worked as a Personal Trainer and lectured at the Australian Institute of Fitness.  I became confronted and increasingly conflicted by the devastating affects of eating disorders.  So in 2005, I quit the industry and closed the business to create Black Dog.  In 2013 I opened Browne Ink Studio.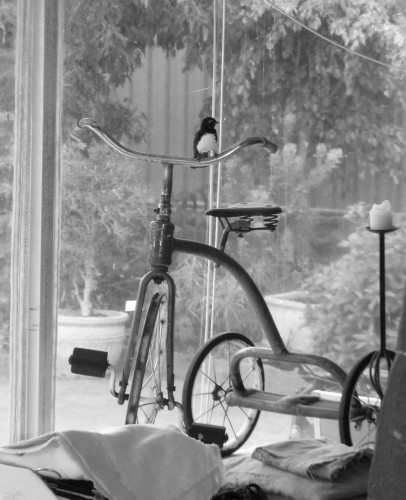 Art on home page, Stormie Mills.  Project's Black Dog by Harley Manifold.