Army of Ink Can't Have My Cake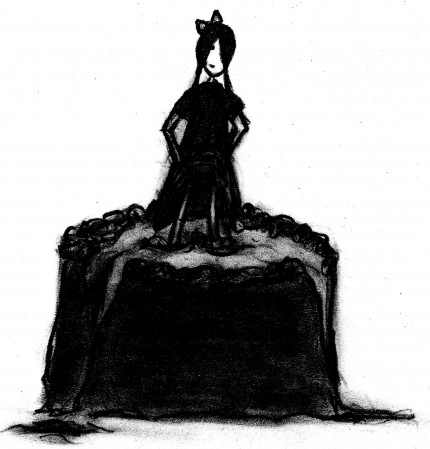 Can't have my cake – and eat it too .
Finally she's digging her heels in.  Putting herself first.   Not dishing up more and more of herself to be swallowed up by those who want a piece of her.  And the candles that were once the lighthouse to her fragile soul are all burnt out.  Now she celebrates (alone again) licking her fingers in sweet delight.

Footnote:   This ink turned up when I was questioning why I place the needs of others above my own?   Why do I ensure others feel good – even if it's at my expense?  Why am I more comfortable being the lighthouse for others but not mySELF?     Some time on the couch has helped me understand that putting mySELF first is not the same as selfishness.   Acknowledging and valuing mySELF is not egotistical and vain.    It's also about protecting mySELF – not giving everything away so freely.   And it poses a reassuring question:   "If I make the cake – don't I deserve to lick the bowl?"
Find her in Rock The Boat book.