Boots the Clown, World's Greatest Act is a story of comfort and hope during COVID times.  Boots arrived during lock down early 2020.  Please know you can freely share and pass on this link to others and print out the poster or concertina book/story panel.  Video instructions on Instagram @browneink.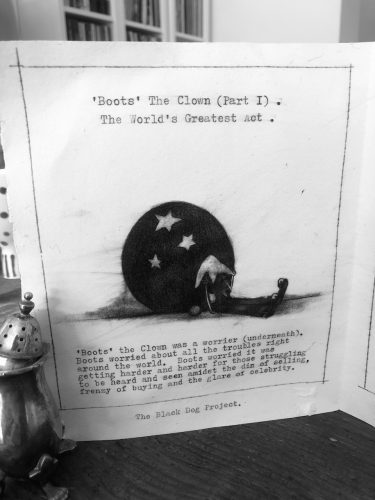 Free to print A4 posters/concertina book, with instructions (below and above).  Print, frame or stick up story panels.  Make a concertina book for window sills, desks, mantle pieces – do something of your own.  Free to print A3 poster.
The World's Greatest Act Part I…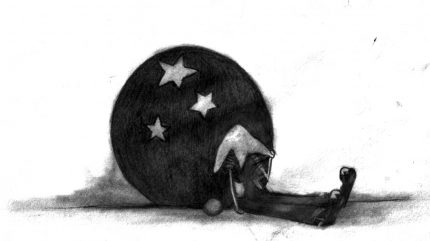 'Boots' the Clown was a worrier (underneath).  Boots worried about all the troubles right around the world.  Boots worried it was getting harder and harder for those struggling to be heard and seen amidst the din of selling, frenzy of buying and the glare of celebrity.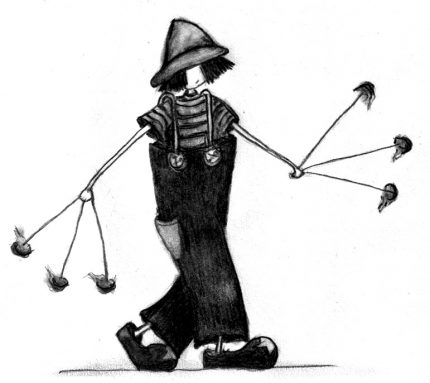 Endlessly, Boots worried about the children.  The fires.  Trees.  Animals.  The ocean.  The air.  And that one day, everything would be lost.  All of these worries felt impossible to do anything about.  Until, one strange day, the curtain went up.
Read the rest of this page »