Army of ink Garden Grow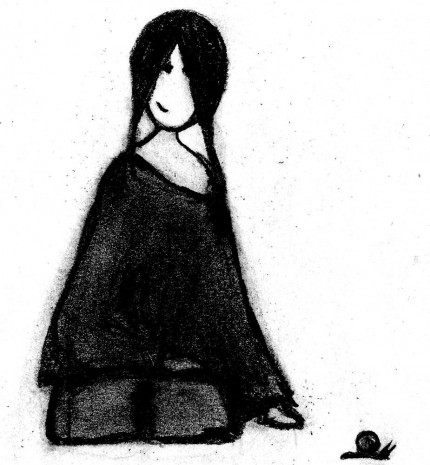 How Does Your Garden Grow .
This little soldier discovered that even though the world seemed way too BIG for her – she could create a little room for herself  .  And because it was just the right size  / she could carry it with her so she could go all the way home wherever she went  /  And because it fitted her so snugly  / she had to choose very carefully who she opened up to  /  And if they didn't look after her things  /  they'd been shown nothing more than the door  .

Footnote:  I've always related to the snail and the turtle and their ability to tuck back into their shell to protect themselves – escape.   At times I wish I could just disappear too but I've discovered you don't necessarily need a shell.   Music works just as well; so do books and bedrooms; beaches and bush; parks and gardens; writing and drawing.  It also reminds me to continually question; 'how does my garden grow'?    How do I tend to my own needs, look after myself – which is not the same as selfishness by the way.