Army of ink Garden Grow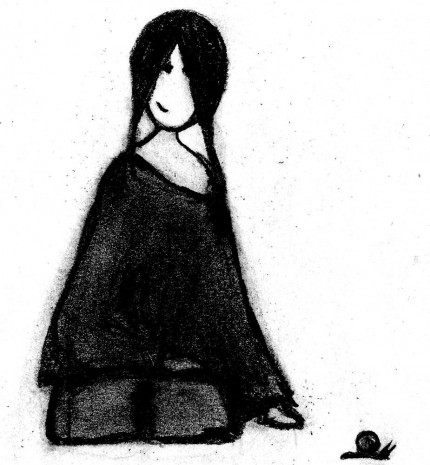 How Does Your Garden Grow .
This little soldier discovered that even though the world seemed way too BIG for her – she could create a little room for herself.  And because it was just the right size, she could carry it with her so she could go all the way home wherever she went.   And because it fitted her so snugly, she had to choose very carefully who she opened up to.  And if they didn't look after her things, they'd been shown nothing more than the door  .

Footnote:  A snail and turtle have the ability to tuck back into their shell to protect themselves – escape.   There are times when we wish we could just disappear – escape too.  Without a shell there are many other ways we can to this and so it's good to make up your own 'escape' list.   And what if when we 'escape' we escape into things that help us feel good about ourselves.  Maybe call that list a, 'How Does Your Garden Grow?' list perhaps? What do you need to do to look after myself – which is not the same as selfishness by the way.  
(Reposted from 2009.  Original in 'Rock The Boat' handmade book.  Now in 'Clunk & Jam, 2019 book)