Army of Ink Smacked Bottom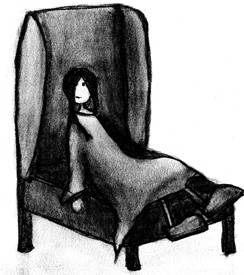 Even a smacked bottom deserves a seat .
Footnote:  We all start out worthy little humans. Deserving of love and care – and our own special seat. But sometimes things go wrong. Don't go to plan. You make mistakes. Maybe you don't turn out like you thought you would. Or how others thought you would. Sometimes other people treat you badly. And it's catchy because you end up treating yourself badly too. 
And then this little girl taps you gently on the shoulder and sits you back down in your goodness. And with this kind gesture, you are reminded of the worthy little human you started out as. And so you put the brakes on all the punishing , beating yourself up business. And reintroduce that little human to the love and care that is, and always has been, most definitely deserved.