Army of Ink Bottoming Out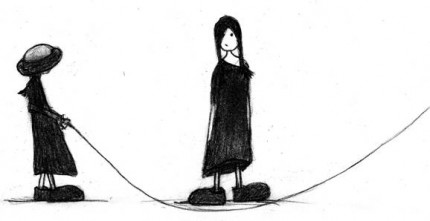 All that she could see, see, see – was the bottom of the deep blue sea, sea, sea.
Stuck in a dark space with her will I, won't I?  One thing became clear.   She would not play games to get to where she was going.