Army of Ink Group Huddle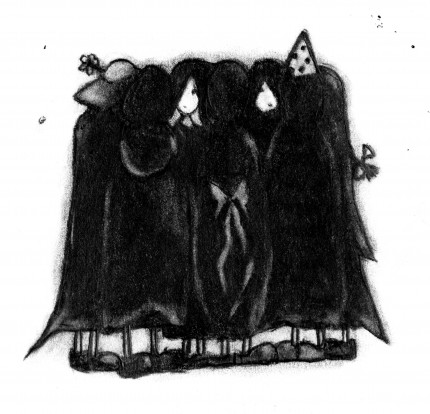 What are we going to do girls?
Footnote: The 'Inks' usually arrive on their own but one day things were really, really hard and so they all arrived together.  Sometimes we have to call on others to help us work things out.
(Clunk & Jam book, 2019).