Army Of Ink Give It Back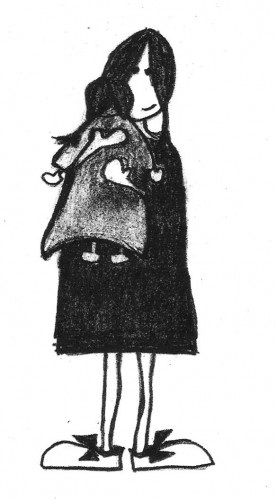 Give It Back .
Sometimes people take things that belong to me.  I'll help you find it again.
Find her in  '21 Friends' postcard collection.  And watch this uplifting clip that sings like an anthem for the Army of Ink … 'Long Live the Girls'.