Wisdoms of Rose Origin of Sadness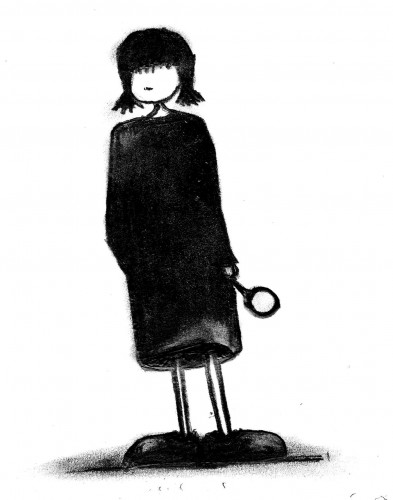 Rose was very curious about the origin of sadness .
Rose welcomes all forms of feeling with a particular interest in ones of the socially unacceptable kind.  She has pioneered many expeditions into the realms of fear, sadness, anger, disillusionment and horrible muddled states of mind with quite profound results and a significant degree of personal resolve.  Long Live Rose.
Footnote:  We're often not encouraged to feel what are often termed, 'negative' emotions – like anger and sadness.  This Rose seems to be suggesting that 'to feel is to be real'.  Perhaps to be able to personally progress and move actually requires the acceptance and riding out all emotions.  Viewing them as valuable modes of transport to a better places rather than weakness and flaws in our character?
(Wisdom of Rose and Clunk & Jam 2019 books.  Reposted from 2013).