An Impossible Step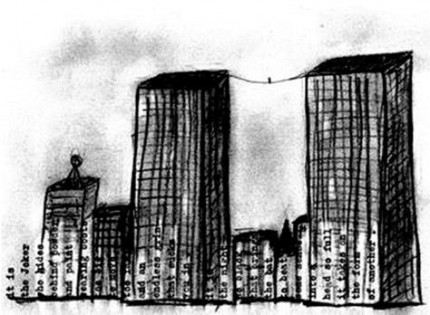 Ever wished you were a Super Hero and could save the world, but you can't, so you've all but given up on yourself.  Then someone tells you a story about a French tightrope walker who strings a wire between the Twin Tower buildings in New York.  As her prepares to step onto the wire, he turns to his loyal companion and says;
"This is impossible – so let's get started."
An you string that wire across the gap between your dream and reality – and it forever holds you in your dreaming.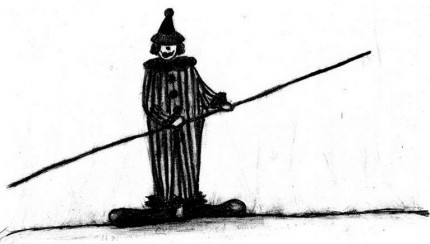 Then you watch a Batman movie, 'The Dark Knight', and the Super Hero himself succumbs to the darkness.  But it is the wise words of the loyal Butler that serve to resurrect the Bat;
"Master Wayne – we must endure."
And you slip them into your back pocket.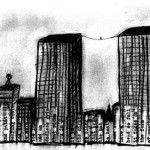 Poem in building ?
It is the Joker who hides behind powder and paint.   Wearing boots too big to move too far and an endless grin that sucks you in.   It is the night so black that brings the bat to beat some sense into a head so full it takes on the form of another.
Find in Clunk & Jam book.  True story about the French tight rope walker here.