Eminem Relapse to Recovery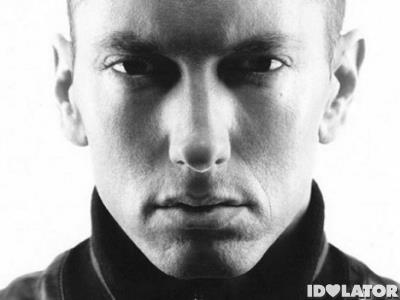 Modern Poet .
"The saviour of modern poetry … this guy Eminem has created a sense of what is possible.  He has sent a voltage around a generation."  Seamus Heaney. Guy Adams writes, "He has done this not just through his subversive attitude but also his verbal energy….  A decade ago, Mathers – an angry young man from the wrong side of Detroit – decided to bleach his hair, adopt the alter ego Slim Shady and transform the landscape of popular music.  In six years, from 1999 to 2005, he recorded five extraordinary albums that sold nearly 50 million copies and gave the city of Motown a new chapter in its musical history.
On April 11, 2006, DeShaun Depree Holton, Eminem's closest friend was killed (shot three times) in a bar brawl.  "I have never felt so much pain in my life." he recalls in The Way I Am.  "After he passed, it was a year before I could really do anything normal again.  It was tough for me to even get out of bed, let alone write a rhyme … my brain was scattered."   Eminem was already showing signs of fatigue.  The previous August he'd cancelled a world tour, claiming to be exhausted after years on the road and suffering from a dependency on sleeping pills.   Losing Proof was a knockout blow.  It prompted him to withdraw completely from the world, retreating to his vast mansion in Clinton Township, just outside Detroit.
For more than two years Eminem barely ventured out of doors, let alone appear in public.  By the middle of 2008, he seemed consumed by self-doubt and destined for retirement.  But … on October 15, 2008, Eminem announced a comeback:  he was working on a new album call Relapse.  It is a little known fact that the only book Eminem read as a child was the dictionary.  He poured over it, searching for words that rhymed with each other. The years spent studying the English language lie at the core of his technical brilliance.  They turned him into the greatest rapper of his time.  But they did so at a personal cost:  for Eminem could be uncharitably described as an anorak.  His life starts and ends with music.  He writes constantly, scrawling lines on sheets of notepaper in a crabby handwriting.  When he's not composing new verse, or messing around in the studio, he'll be listening to hip-hop.
At the end of his autobiography, Eminem casts himself not as a potential saviour of a dying genre but as the master chronicler of his own, contradictory life story.  "Whether I'm someone's favourite rapper or not, whether I'm thought of as one of the best, one of the most half-assed, whatever it is, I am one of the most personal,"  he explains.  "That's why people relate to me, because I show so much of myself.   And the reason I put so much of myself out there in the first place is because I had no idea I was going to be so famous.  I had no idea, no f—ing clue.  If I had to do it again, I don't know if I would.  I'm glad though, that my music has brought people together."
Excerpt from Weekend Australian newspaper Review magazine May 9-10 2009.