Robin Small Held Tight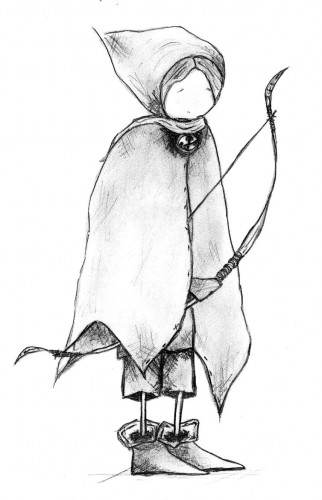 Held tight by a constant hesitation, Robin's world remained unchanged – as did he.
Personal footnote:   This Robin is a quietly brave lad who has undisclosed doubts and fears, but has a quiet determination to make his way through these.  To explore and make his own discoveries – about himself, about the world around him which he feels such great apprehension about.   He also seems refreshingly comfortable in his own vulnerability – perhaps why he's armed with bow but not with arrow?  And he's a carrier of great, quiet strength.
Find him in Clunk & Jam (2019).