Robin Small Not So Handy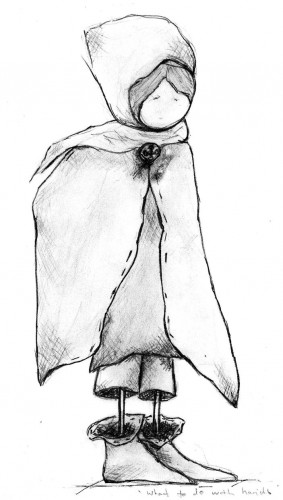 Robin Small was unbearably awkward in pubic and so began the battle of – what to do with hands .
Footnote:  This Robin was the first to arrive on my page.  He emerged from a time of great apprehension and hesitation around the prospect of creating change;  the necessity I felt to move into a different space;  the fear I had of failure and unknown spaces – and the overwhelming largeness of the world around me.   It was nice to have Robin's gentle company in such a time.  He helped me sit still and work things out.