World Won't Wait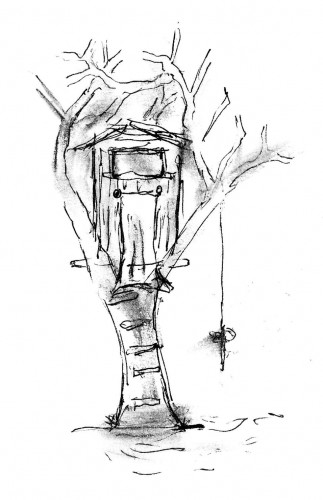 World Won't Wait .
He felt so burdened by the despicable acts of others.  A cutting despair at not being able to get there on time to save the suffering souls, the ice from melting, trees from falling down around the corner.
Lost in the shadow of shame, cast by human kind, knowing all too well the dread awful things that come to the weak, the marginalised, the strong – and those who resist.
He carried this burden from morning 'til night, until one day he woke to a different tune.  In the tune he caught himself feeling his own sadness, borne from the quest to save all that felt.
Cast in his own time, he could feel every aching inch of his broken self.  The closeness to his own end.  Where he surrendered to the grueling battle.  Stopped in time to mend.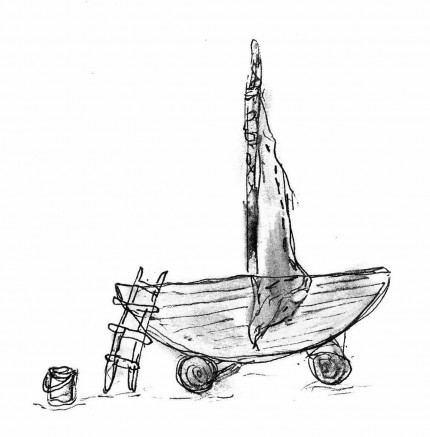 Footnote:  Little boat inspired by the movie, 'Where the Wild Things Are'.
(Clunk & Jam book)