BOy oh BOy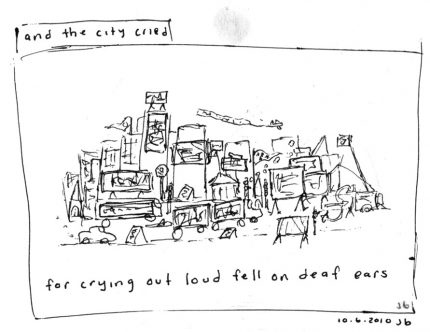 Boy Oh BOy .
Oh BOy.    The bound up BOy.  Crushed beneath the pressure, the grind to be tough and strong.  Big.  The overwhelming wave of responsibility to save everything from time, to the environment – the world itself.  But I've seen the BOy dance and cry.  Read poetry out loud.  Wear makeup.  Pick flowers.  Speak his truth.  Challenge his world.  Name his feelings.  Play piano and sing.  Hug another BOy.
BOy oh BOy I cried…and a dream saw hands on the wheel of change.  Ploughing a culture in where the feelings, vulnerabilities and experiences of men and BOys cannot be freely expressed and accepted.  Burying the angst that has the potential of bringing BOy to his own end.
BOy oh BOy said the dream … may ideals and expectations of the BOy be reset, redrawn.  May BOy be moved and freed from his grueling vigil by the roar for change.  The momentum of the march towards it.  And the wonder at a way and time when BOy is no longer required to be just one of the boys anymore.
(Clunk & Jam book, 2019).