Wish Upon A Billboard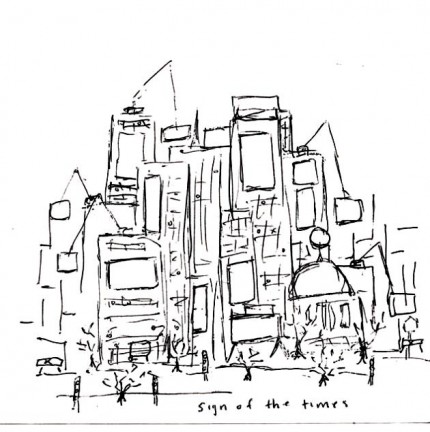 Wish Upon A Billboard .
For a time when …. billboards fall flat on their perfect faces.  Golden arches buckle at the knees in shame.  And we're free from going anywhere "Quick!" …"While stocks last!"…."Before it ends!" …. so we "Don't miss out on that must have!"  And fat was used to make gravy not deemed as ugly and unsightly lumps to be hidden, sucked out (and in), massaged away, jogged off, measured and cut out – or provided a menu of celebrity cooking shows for those surfing for something to escape world news.
Kids associated 'board' with Scrabble and not nothing to do.  Offers weren't limited and we accepted fixing wasn't quick.  Buses had people going up and down through windows not wrapped in wrinkle free banners promoting the same.  Googling was staring in wonder at the sky or the sound of a blocked sink – not entry into a world that home delivers an unsavoury feast for curious young minds to consume.
A time when watching the sun sizzle into the watery horizon was a celebration of the end of another good day – not a sear on the conscience of already burdened young souls we leave to carry with them into the future.   And seagulls went fishing and stopped squabbling over chips.
( 'Clunk & Jam' book.)