Army of Ink Splits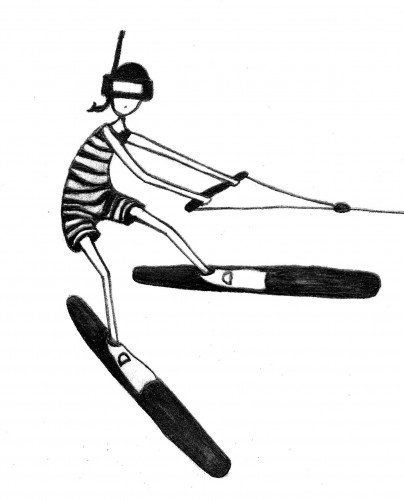 There was no turning back.
It felt like a painful split but in reality it was a gradual manoeuvre she was sort of certain of pulling off.
 From the 'Flipper Girl' series emerging among the
Army of Ink
.  (Look for the one with the goggles like below). Leave her with you to ponder possible meaning…..