Robin Small Rocks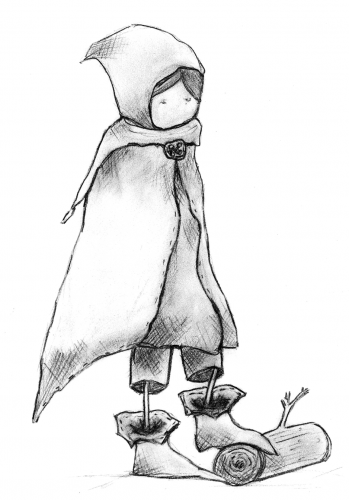 Robin small felt the turmoil on indecision in the balls of his feet as he rocked to – Will I?  Won't I?
Personal footnote:  Sometimes there are no answers – it's just a matter of trust.  Sitting it out for a while – or taking a leap?    The Crossing post is another on the back and forth thing.  And The Journey … sometimes we can get in our own way…
Find him in 'Tales of Robin Small' book and postcard collection in the Shop.