Draw On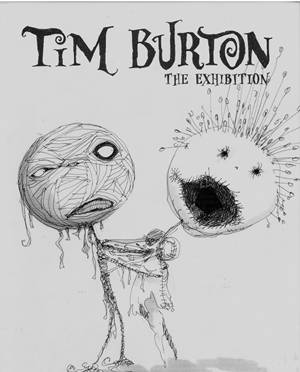 "Drawing and visual media were his pain-relievers of choice … a response to conditions of disconnection and isolation."    (From book pictured).    Tim Burton is the creator/director of  Batman; The Corpse Bride;  Nightmare at Christmas; Alice in Wonderland  and more.   "In spite of claims that he was an inarticulate youth who felt alienated from his neighbourhood environment, Burton's point of view has always been humorous and high spirited.  Burton made much of his disaffected youth as muse for his early work.
Burton has endeavoured to come up with new models for the beautiful.  Skeletons, severed heads, and bodies and eyes that are stitched and pierced are recurring emblems whose twofold effect is to skewer conformist attitudes and affirm alternative ways of life.   Disfiguring the body (not his, the characters) allows Burton to deliver metaphors of social dysfunction and psychological disintegration with sensual wit. In the end, creativity is the saving grace of Tim Burton's heroes.  Their example of imaginative activity, as a response to conditions of disconnection and isolation, is the overarching message of Burton's work."
(Words from 'Tim Burton The Exhibition' book).