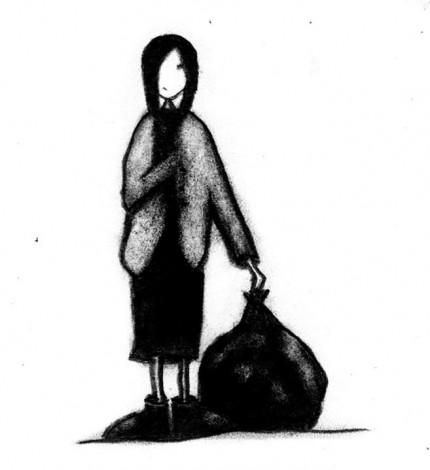 Sometimes you have to find a way of separating the badness from your self .
There are so many of us who have been given a bad apple.  It is the worst thing in the world to receive.   Just like having a bad apple in your bag, it rots – eventually ruining everything.  This little soldier has a story about 'outing' bad apples – and rising from the ruin …..
… Someone put a bad apple in her bag once, and although she was sure people could tell something was wrong, she didn't show anyone the apple because it was so bad – and she worried it would make them feel bad too.
The little girl's greatest fear became that if she ever took the bad apple out, or someone discovered it, they wouldn't want her anymore.  They'd think she was bad.  She forever longed for someone to  get rid of the bad apples for her.
On most days, she wished the bad apples had been put in someone else's bag.
Read the rest of this page »