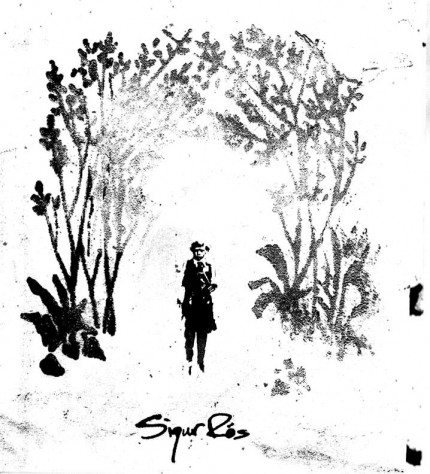 Car Park Orchestra .
Opening doors.  Parking.  Leaving.  Synchronised shapes.  Orchestra of Friday night light.  Flash and twinkle.  Little rag doll girl in back seat woken.  Draped upon shoulder.  Lights close.  Night closes.  Trolleys retreat.  Take-away arrives.  Moment dissolves.
Footnote:   Image from CD Sigur Ros. Poem written to track three playing in car called, 'Hoppipolk'.